DC24V 5A/10A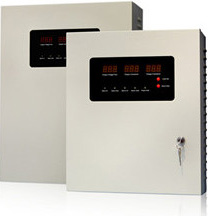 The PSU24-5&PSU-10 is DC24V UPS (Uninterrupted Power Supply) equipment with large output capacity to provide power uninterruptedly. T he output is 5A/ 10A, there is a 12AH/24AH standby battery setting in the PSU-5/10, a external battery higher than 12AH/24AH can be connected too. The PSU24-5/10 apply AC commercial power as their primary power and battery as standby power. In case of commercial AC power cut, the PSU series can seamless switch to standby power supply automatically.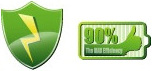 Advantages
1. Intelligent detect the batteries states then adjust the charging mode, prolong batteries lifetime;
2. Strong system function, backup power management , self-protection
3. High efficiency, average 87%, max up to 90%;
4. Strong anti-lightning capability;
5. Rich display and various technical indicators just at a glance
6. With audible and visual alarms;
7. Modular design, easy installation, easy maintenance and easy replacement.
8. Perfect after-sales service